A reminder that while the medium of digital learning is global, the sphere where we can make an influence is closer to home.
Some local context: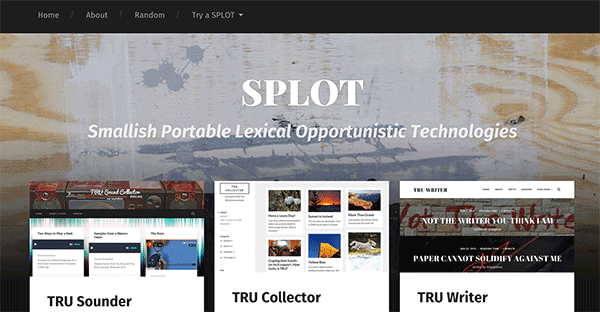 Foundations: videos from Dr. Shelly Johnson, Mukwa Musayett, Canada Research Chair in Indigenizing Higher Education at Thompson Rivers University. Context for towards-indigenizing.trubox.ca/
A platform for the Knowledge Makers, an Indigenous student research network. 2018 volume just released!
The question of open sharing and indigenous ways of knowing is not without its complications, see Kimberley Christen, "Does Information Really Want to be Free? Indigenous Knowledge Systems and the Question of Openness".  And the Mukurtu CMS: an open source, free, standards-based community archive and content management system aimed at the specific needs of indigenous peoples globally.
But results can be powerful:
My grandmother attended residential school on the territory where I now pursue a post-secondary education. Today, I stood on the same land to be recognized as a first-generation, published, Indigenous researcher. pic.twitter.com/4TFxzQDWzY

— Janelle Lapointe (@janellelapointe) March 23, 2018
Journal online: https://t.co/vaPIT8RQzC – it looks like there was a couple typos missed in the final edit, but I know y'all just wanna see the content anyways. 🍃

— Janelle Lapointe (@janellelapointe) April 11, 2018